Key17 Home
We released an update for Halloween which contains a new challenge map for the swamp world and a new item, check it out!
https://store.steampowered.com/app/341490/Undead_Legions_II/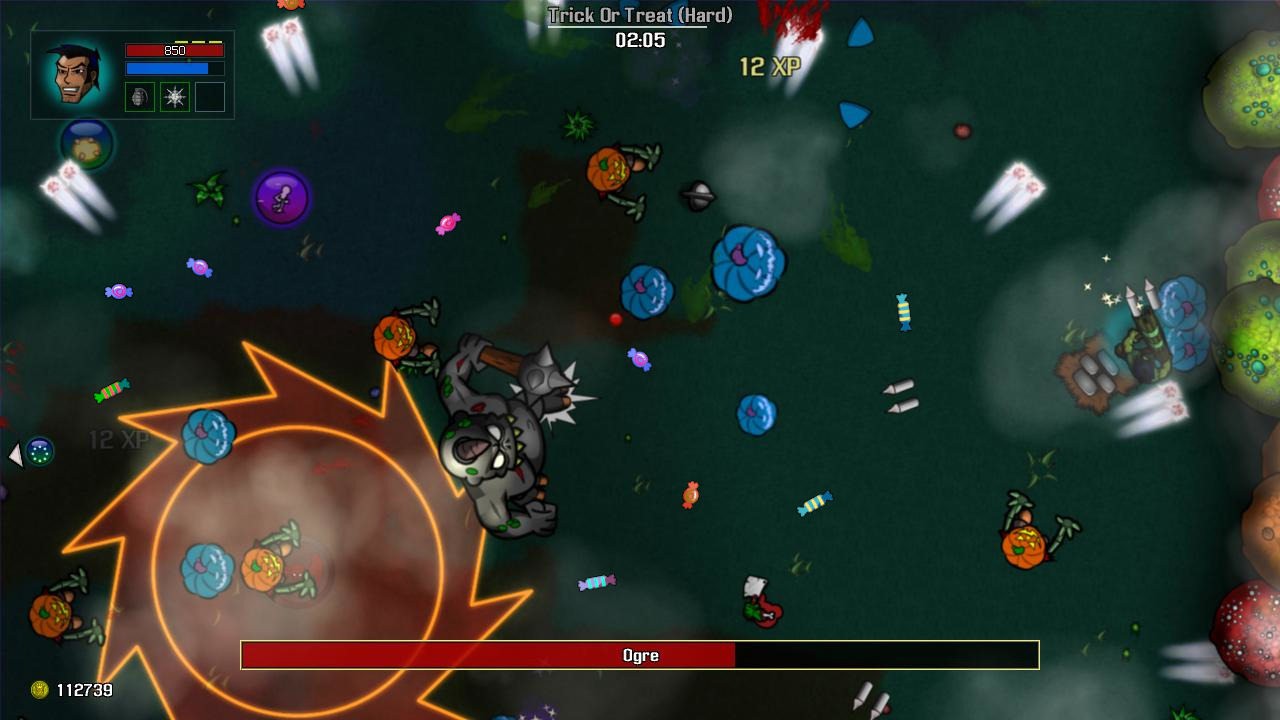 We have just uploaded the latest release version with awesome new content, namely the complete swamp world with a new challenge map, many new types of enemies, new items, new skills, and an insanely challenging and fun boss fight. The update easily adds another hour of gameplay and quite a bit of variety to what we already offered in the last version.

New Content for Campaign Mode
complete swamp world with 12 levels, including a challenge map and a boss fight
9 new types of enemies, including two semi-bosses
3 new uncommon items, one new rare item
2 new skills for the Gunner and the Rogue
additional stats for the unlockable tier badges
changed some of the support sphere stats
New Features
skill bindings can now be changed in the hero screen
the healing particle emitter now emits more or fewer health particles, depending on how much life is regenerated
the level selection screen now either auto-selects the next unlocked level (if you unlocked a new level), or the last played level
Fixes
fixed an issue where additional enemies would spawn when restarting a level
fixed an issue with the xp bar in the xp screen
fixed a bug where max level heroes would still gain xp
fixed an issue where some particle generators would not work
fixed a bunch of smaller issues
Skipping the monthly report for July (summary: we released Undead Legions 2, yahoo!!), here's what you can expect in the next version, that will be released in September:
Steam Cloud Support
complete Swamp World (8-10 new levels) for campaign
a new game mode
more items
more types of enemies for the campaign mode
The additional game modes greatly add to the diversity of Undead Legions. Each game mode offers a unique challenge to the players, and some game modes will allow them to compete against other players on separate leaderboards. So besides working on the campaign, there will be plenty of places where you can bring your skills to the test.
Awesome Undead Legions 2 (codename Resurrection) will be released on June 30 as an Early Access title on Steam! We've playtested, tweaked and improved the game for countless hours, and it's ready for the public. You can play with all the 4 heroes through 20 thoroughly balanced levels (including 2 challenges with different game modes), learn your first few skills, fight two bosses and grind your first set of items. In addition, there's the "Classic" mode with 9 waves of intense shooting with a unique boss. That's at least 2-3 hours of great fun already, so check the game out next Monday on Steam!